Management Team
The success of our group can be directly attributed to the high quality of leadership and the strength of our management team. Our goal is to ensure the continued success of our financial representatives by providing the proper guidance and support to help them experience both personal and professional growth.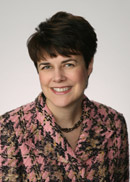 Wealth Management Advisor
Office 413-748-8700
My Networks:
Contact direct line: 413-748-8711
Kate was a graduate of Vassar College with a Bachelor of Arts in English.  She joined Northwestern Mutual in 1986 as an Office Manger and worked her way up through the ranks and is currently the Managing Director for the Springfield Group.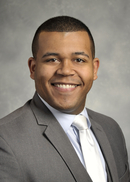 College Unit Director
Office 413-748-6000
As a college unit director, Darren recruits and trains financial representative interns, mentoring interns as well as some representatives while still providing clients with the financial services solutions offered through Northwestern Mutual.
Darren is a graudate of American International College with a Bachelor of Arts degree in Communications and a secondary major of General Business. Prior to joining Northwestern Mutual Darren was employed by Aramark Higher Education. In his six years at Aramark Darren had multiple roles, with his crowning role as The Food Service Director at The United State Coast Gaurd Academy.
Darren is a board member of:
Junior Acheivement of Western Ma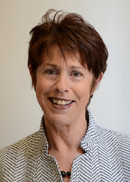 Diane M Barnes
Director of Operations
diane.barnes@nm.com
Office 413-748-8733
Contact direct line: 413-748-8700
Diane Barnes joined Northwestern Mutual in 2006 after a enjoyable career with The Girl Scouts.  Diane has been an vital part of the team serving in several capacities.  She is thrilled to be in the current role of Director of Operations and new business support.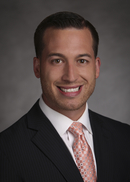 Office 413-244-0259
My Networks:
As a Financial Advisor at Northwestern Mutual, I cultivate relationships with responsible, successful individuals and business owners who want guidance on how to achieve current financial success and how to protect and preserve assets over the long term. Whether the focus is family or business, I work with individuals to identify financial goals, suggest solutions to help them reach those goals, and show ways to implement them.  I am proud to be a graduate of Western New England University with a Bachelors Degree in Finance.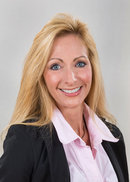 Taia Jean Riley
Director of Client Relations
taia.riley@nm.com
Office 413-748-6000
Contact direct line:  413-748-8772
Taia joined Northwestern Mutual in the Fall of 2012 with over 16 years experience in the Financial Services Industry, and spent 12 of those years with an Asset Management Firm in Hartford CT. Her goal is to establishlong-term relationships with her clients, and believes that creating financial freedom is a life-long personal process that you create and adapt based on your needs, your values and your unique situation. She strives to know and understand client's financial situation and provide them with only the highest quality information, services, and a diverse array of products to help them reach their goals.
Taia resides with her husband in Somers CT where they have lived for over 13 years. They have 3 girls, ages 10 & twins 8. She enjoys time with her family, biking, interval training & spending time at the Cape in the summer months.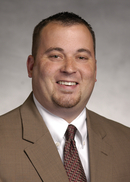 Timothy J Steffen
Director of Recruiting and Development
timothy.steffen@nm.com
Office 413-748-6000
My Networks:
Contact direct line: 413-748-8770
For more information on career opportunities:  http://thespringfieldgroup.nmfn.com/~Careers.htm
Timothy J Steffen graduated from the University of Massachusetts in 2007.  As The Director of Recruitment  he  is responsible for coordinating and managing all district network office recruiting efforts and oversees the Campus Recruiter.